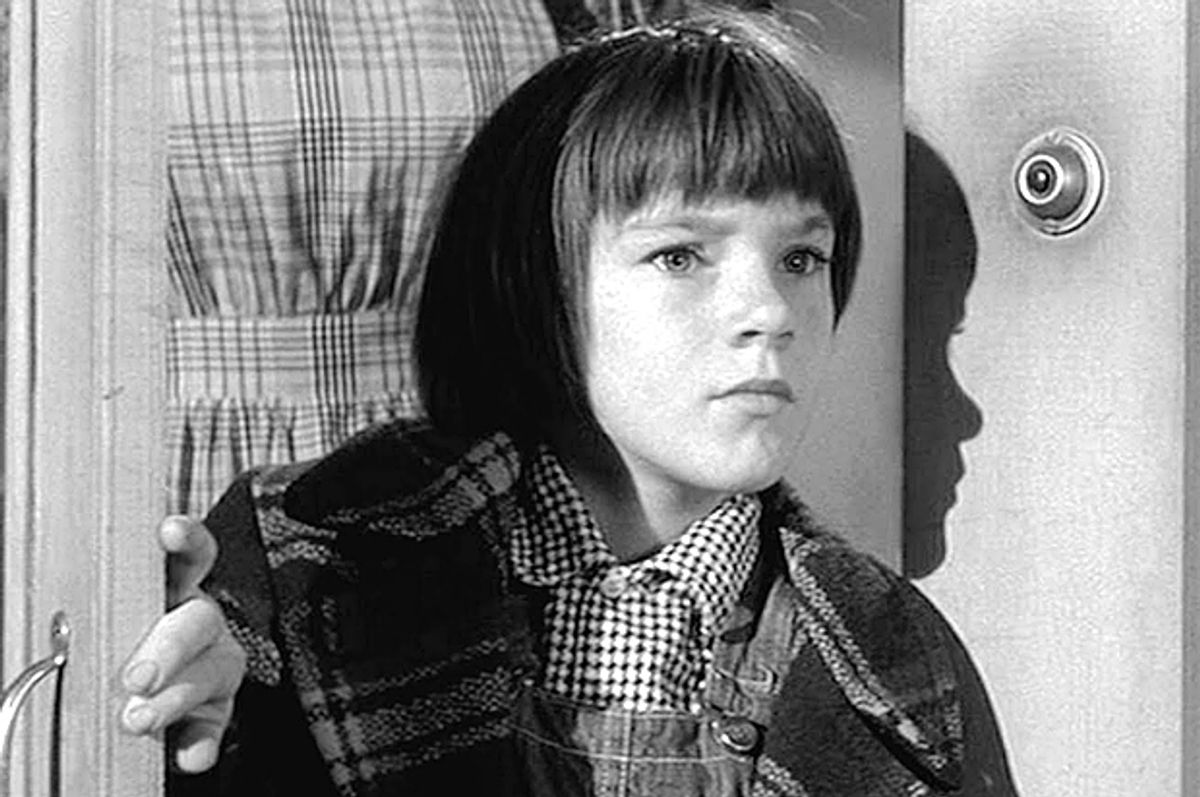 Remember Mary Badham? Some of you will. She was the little 10-year-old who stole the show in the film version of Harper Lee's masterpiece, To Kill a Mockingbird. Mary played Scout, the daughter of widowed lawyer, Atticus Finch, played by Gregory Peck. Scout and her brother Jem, along with their friend Dill – a fictional representation of Lee's childhood friend, Truman Capote – were the counterfoil innocents helping to underline the vicious racism at the heart of the story.
And where is Mary Badham now? Broadway has done its homework and has persuaded her – although she never became a professional actor – to mount the stage in a touring dramatised version of the version of novel and film.
Mary Badham is now 69 and is clearly not going to reprise her original role. She will – with some misgivings – play the role of the cranky old racist neighbour, Mrs. Dubose, who lived close to the Finch family and in whose hair the children sometimes found themselves getting entangled. Misgivings? Because there is not a drop of racist blood in Badham's makeup and for whom the film she helped make is one of the outstanding anti-racist documents of the last hundred years – as Uncle Tom's Cabin was for the previous century.
She is married and now farming with her own family in Virginia. She describes herself as "just a retired old lady who likes to be in her garden and play with her grandkids." But alongside a range of careers in which she was engaged during her earlier life, the Mockingbird phenomenon always had a presence and was for her a cause in its own right.
Throughout her life, she has been ready and willing to do talks, radio and television appearances discussing the film to promote its moral impact, saying 'yes' when given new opportunities. She has spent decades talking about the story at schools, universities and social clubs. "'Mockingbird' has been my life," she said.
"It's just weird, and I put it to the man upstairs — I just feel like he has something he wants me to say, and he picked me to say it and keep saying it," she added. "My job has been basically to keep this story alive, and have people talk about it, so we can try to move forward with all of these problems that we still have."
Actors in iconic roles returning to the scenes of the triumphs of their youth seems to be something like flavour of the year. Rita Moreno who triumphed as Anita in West Side Story in the 1960s has now returned to replace Doc – or Friar Lawrence – in Spielberg' new version of that masterpiece. Now Mary Badham does it in To Kill a Mockingbird. These are not only tributes but are also achievements – and it certainly won't damage ticket sales.